Description
Tama Speed Cobra Kick Drum Pedal 910 Single Bass Pedal HP910LN
Unprecedented Velocity. Serious Power. Minimum Work.

Designed to fuel speedy footwork, TAMA's precision-engineered Speed Cobra pedal now enters a new era. The credo under which it was first forged: "Extreme Velocity. Serious Power," has been honed to add yet another playing characteristic to its already daunting personality - Unprecedented Velocity, delivered with minimum work.
Hardshell Carrying Case
The pedals come standard with a specially designed hard carrying case.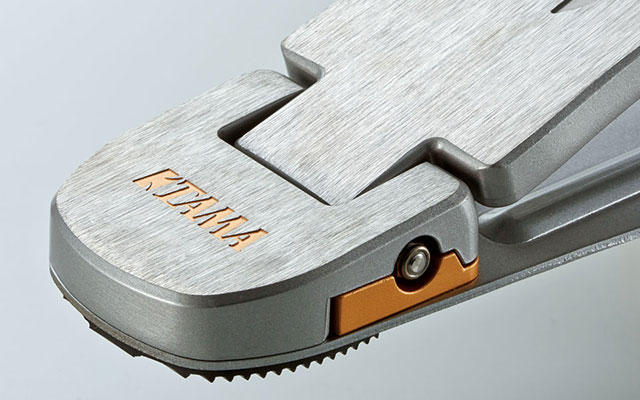 Hinge Guard Block
We've changed the construction of the Bearing Hinge on the footplate from a one-piece assembly to two pieces, which holds the bearing more evenly?minimizing stress, and maximizing smoothness, while adding to the pedal's sense of power.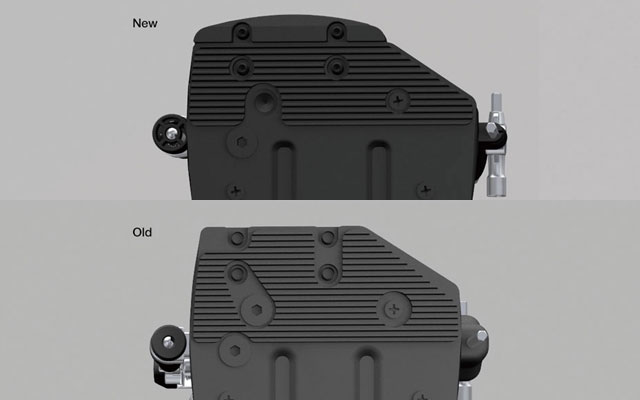 Super Stabilizer Design
During our detailed study of previous pedal concepts, we observed that under the stress of aggressive performance, pedals actually sway from side to side, which undermines efficiency. By widening the frame, the pedal's overall structure is expanded. The supports that hold the revolving shaft are 15mm wider, and the under-plate is about 12mm wider than the previous Cobra.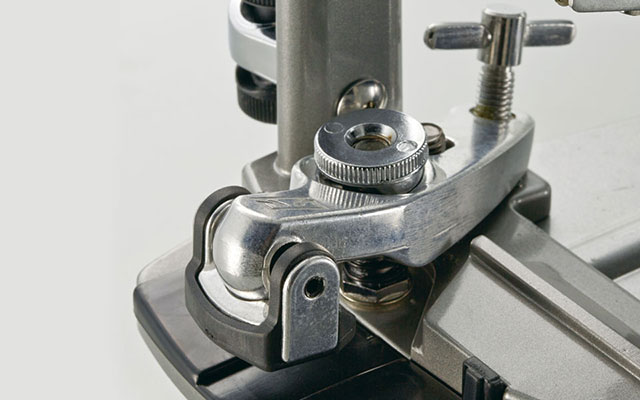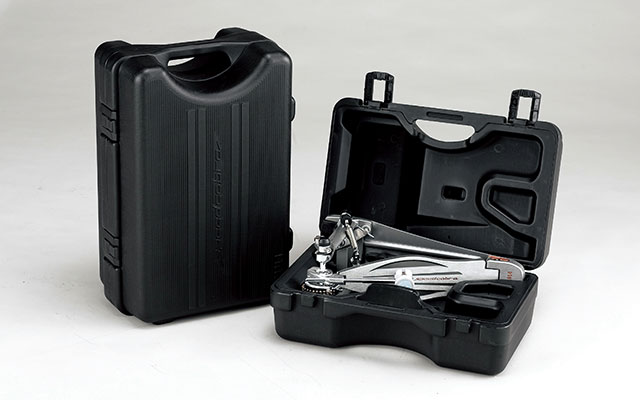 View All
Close
Features
Vari-Pitch Beater Holder
Oiles® Bearing Hinge
Para-Clamp II Pro
Speedo-Ring
Super Stabilizer Design
Hinge Guard Block
Hardshell Carrying Case

View All
Close
View All
Close