Line 6 Spider V 60 Amp MkII 1x10" 60w Modeling Combo Guitar Amplifier
SKU:

00298590

UPC:

614252312288

MPN:

00298590

Condition:

New

Availability:

Usually Ships in 24-48 Business Hours

Shipping:

$24.95 (Fixed Shipping Cost)
Description
Spider V 20 MkII Guitar Amplifier with Modeling
60-watt, 1x10" Modeling Guitar Combo Amplifier with Full-range Speaker System, Classic Speaker Mode, 200+ Amp Models, Tuner, Metronome, 60-second Looper, and Drum Loops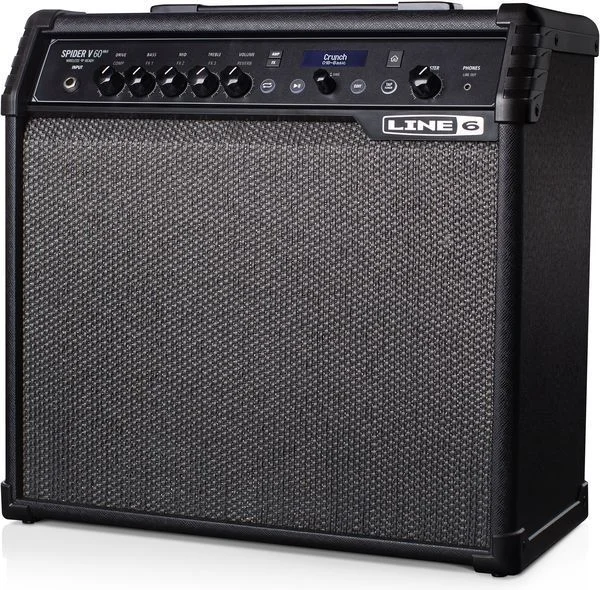 The Line 6 Spider V 60 MkII is versatile enough to create almost any sound a musician may want. The Spider V 60 MkII improves upon its predecessor in a number of ways. The Artist and Iconic Song presets are real-deal building blocks from which you can create your own distinctive tone, and the Classic Speaker mode brings the organic feel of a classic guitar amp right to your fingertips. The Spider V 60 MkII offers a variety of guitar tones, whether you're like roaring metal, contemplative landscapes, or chiming pop.

Presets that are perfect for every event
Line 6 packed a lot of settings onto the Spider V 60 MkII. The modeled amp properties, such compression qualities and EQ curves, of the presets have been fine-tuned to an even higher standard than they were in the Spider V 60 MkI. What's more, Line 6 called in high-profile musicians to assist build new settings. This provides you with a wide variety of vintage amp settings, including Artist and Iconic Song presets that are dead on. The Spider V 60 MkII is designed to make it simple to get your ideal tone with its comprehensive collection of over 200 killer presets and its user-friendly, color-coded control layout.
High-fidelity speaker setup
Instead of a standard guitar amplifier, Line 6 equipped the Spider V 60 MkII with a full-range speaker system that has both a guitar speaker and a high-frequency driver. You can put in a complete mix and hear it in high quality, and the amp will sound great with electric and acoustic guitars, modeling amps, and effects. Feel like throwing it back to simpler times? Sure, no sweat. In Classic Speaker mode on the Spider V 60 MkII, the high-frequency driver and cab/mic modeling are automatically disabled, resulting in a more natural sound and feel that appealed to more traditional guitarists.

Extras that will prove to be useful to you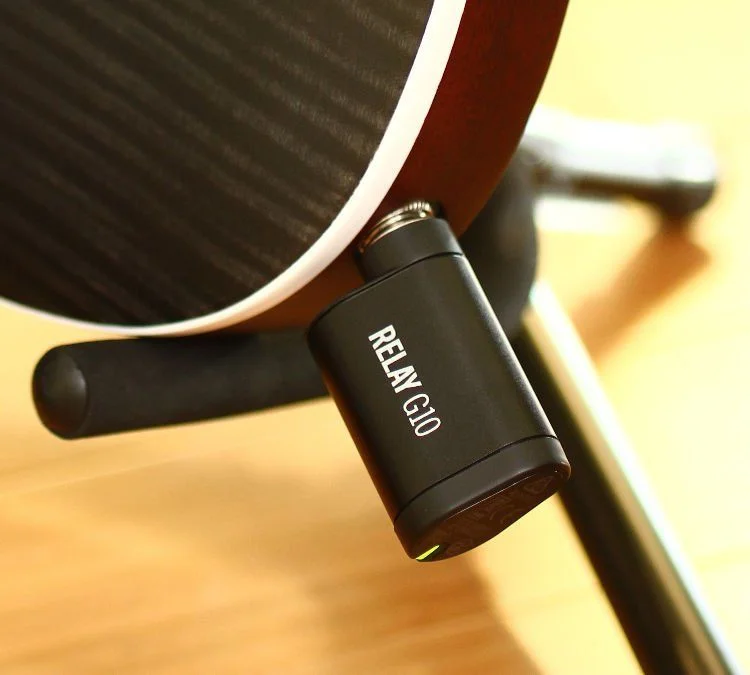 The Spider V MkII amps from Line 6 come with several convenient features that you'll come to depend on. The Spider V 60 MkII is the next step up in performance and training. If you already own a Relay G10 transmitter (available separately), you can use it with the built-in wireless receiver to completely eliminate cables. Use the built-in tuner to keep everything in tune. The included metronome will help you perfect your timing. Make your own multi-layered performance with a 60-second looper. Use high-quality drum loops made by professionals to get in the mood. The Spider V MkII amplifiers from Line 6 are, all things considered, the greatest Spiders ever, yet they're quite affordable. Obtaining One is essential.
Features of the Line 6 Spider 60 Guitar Amplifier
60-watt guitar amp with updated amp and effects models

Access an arsenal of models with fast and easy color-coded controls

200+ pro-crafted presets include iconic rigs and classic artist sounds

Full-range 2-way speaker system sounds great with electrics, acoustics, and full mixes

Classic Speaker mode automatically shuts off the HF driver and cab/mic modeling

Wireless-ready for use with select (optional) Line 6 Relay transmitters

Onboard tuner, metronome, looper, and drum loops

Mac/PC, iOS, and Android connectivity

Compatible with Line 6 FBV control pedal

Headphone output, aux input jacks
View All
Close
Features
Features include:

• NEW Classic Speaker mode for organic sound and feel

• NEW Artist, Iconic Song, and classic amp presets

• 200+ amps, cabs, and effects

• Tuner, metronome, and jam-along drum loops, and 60-second looper

• Built-in wireless receiver works with Line 6 Relay® transmitters

• Compatible with Line 6 FBV™ 3 Foot Controller

• USB interface and free Spider V Remote app
View All
Close
View All
Close